POETRY
Design:
Claire Baffoe
Some of the deep and profound thoughts I had while in grad school.
**And also a recollection of the one time my roommate forced me to clean mold out of my shower.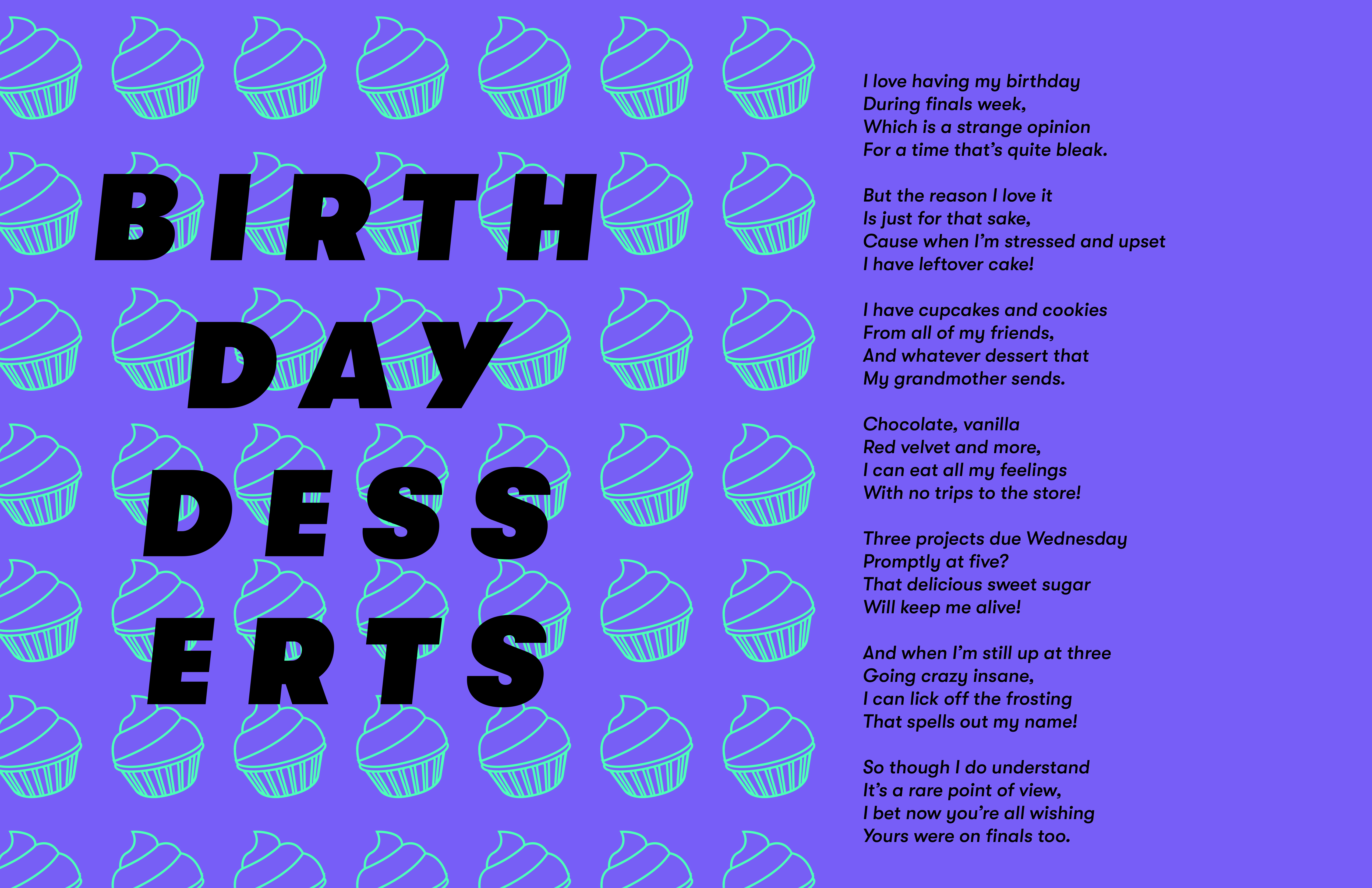 Abecedarian Style: Each sentence starts with the next letter of the alphabet
Mostly about school, but also about when I was a server and saw the absolute worst of humanity!